Here at Modern Bite Dentistry, we use the state-of-the-art BIOLASE dental laser to provide a wide range of treatment. BIOLASE Waterlase offers unparalleled precision, efficiency and comfort, as well as giving you minimally invasive solutions that will improve your oral health and promote your smile.
What BIOLASE Can Treat
BIOLASE dental lasers are highly versatile, and our skilled dentist may use this laser in a number of different treatments, including:
Cavity removal

– BIOLASE Waterlase can remove cavities and prepare your tooth to receive a restoration without any drilling! No noise, no vibrating handpieces, and little to no anesthesia needed. Count on a comfortable and quick treatment to restore your oral health when you receive a laser treatment.

Dental crown and veneer removal

– Laser crown and veneer removal is significantly faster and more comfortable – in fact, our dentist may be able to remove your crown and veneer in less than five minutes! As the laser also keeps your crown and veneer intact, we may even be able to re-use them after providing your treatment.

Frenectomies

– A frenectomy, also known as a tongue-tie or lip-tie release, is designed to remove tissue attachments that may impede normal oral function such as eating, drinking or speaking. They are often provided for infants and young children, but may also sometimes be recommended for adults. By performing this procedure with a laser, we can give you or your child a more comfortable, stress-free experience. Laser frenectomies are completely comfortable, with no need for cutting, stitches or anesthetics. In just a few minutes, you will be able to enjoy full oral function.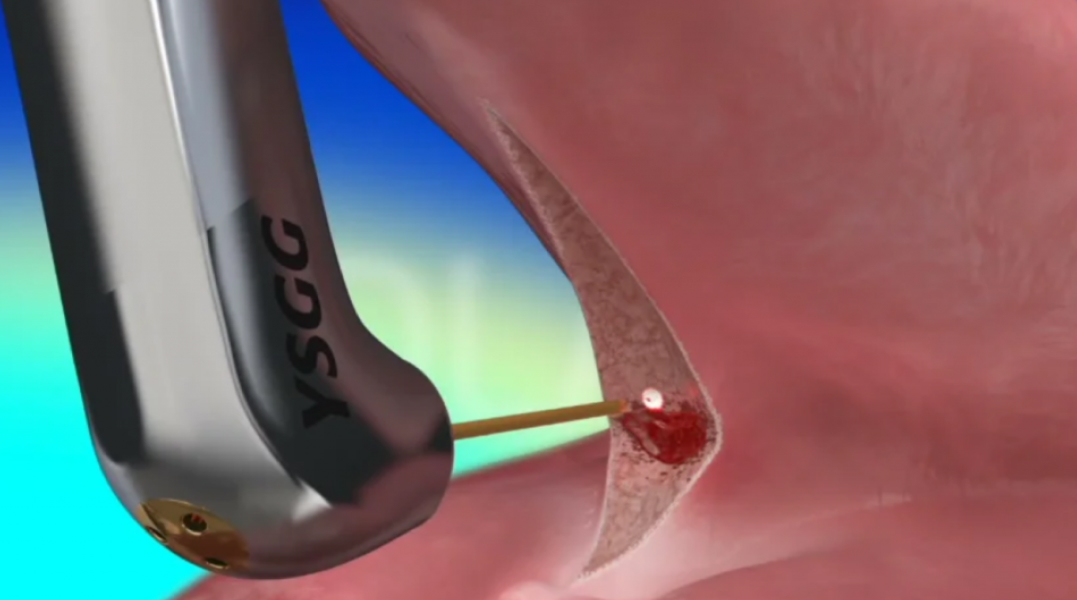 Gum depigmentation

– If your gums are unusually dark, a laser depigmentation treatment may be just what you need. Waterlase gum depigmentation is minimally invasive and comfortable, allowing you to complete your treatment in just one appointment and recover quickly so you can enjoy a beautiful new smile.
Gum recontouring – This treatment is provided to correct "gummy smiles" or other problems where excessive or uneven gum tissue is causing an imbalance in your smile. With Waterlase technology, gum recontouring is quick, comfortable and minimally invasive. Laser technology makes it possible for you to receive a gum recontouring treatment and leave our office with a beautiful new smile.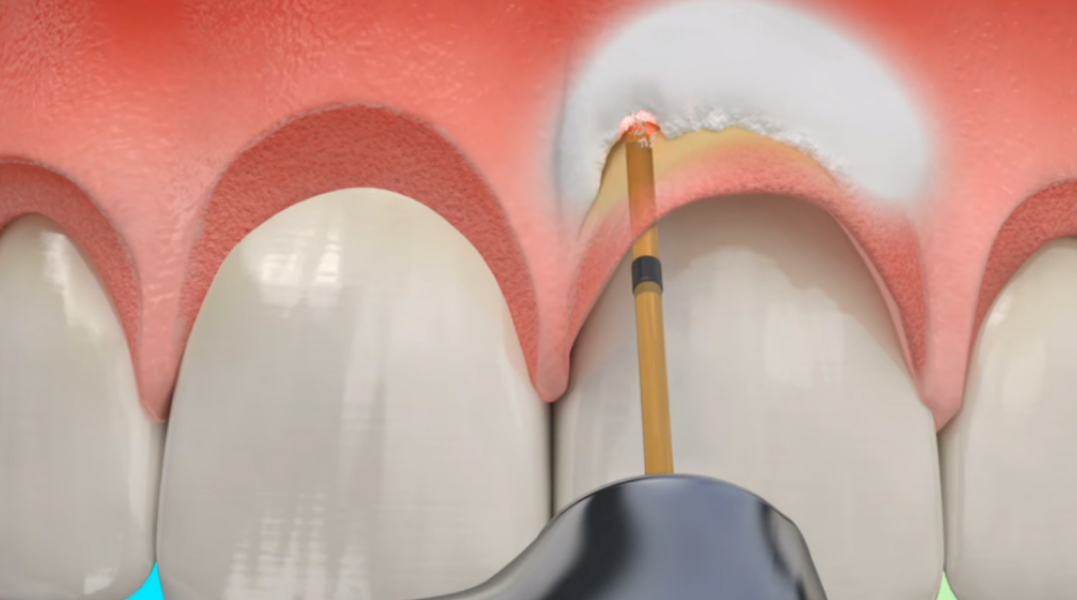 Periodontal therapy

– Gum disease can be devastating to your oral health. BIOLASE offers a more effective treatment option to fight the disease and improve your oral health. Periodontal laser treatments eliminate harmful bacteria without damaging your healthy oral tissues, giving you a more comfortable and minimally invasive treatment as well as halting the progress of the disease so you can begin to regain your oral health.
Benefits of BIOLASE
BIOLASE Waterlase offers a wide range of benefits, including:
Increased comfort
Minimally invasive procedures
Promotion of your long-term oral health and function
No-drill dentistry!
Faster treatment times
Better overall results and higher quality care
Faster recovery time following treatment
A more hygienic treatment, with greatly reduced risk of infection or other complications following treatment
Schedule An Appointment
Give us a call today at 214-214-7790 to schedule an appointment with Dr. Shaggy or Dr. Tania and learn more about laser dentistry in Frisco, Texas!